MAISTO REVEALS THE FORD GT DETAILS
WRITTEN BY MAISTO
FONTANA (AUGUST 2016)
The May Cheong Group (MCG), manufacturers of the famous die-cast and radio control replica brands Maisto and Bburago, have revealed additional details and photos of one of the latest to hit their Exclusive line, the 1:18 scale Ford GT.
Maisto announced that the Exclusive version of Ford GT has 16 additional characteristics on top of those that are already present in their Special Edition line. From the Exclusive line, you'll nd this vehicle gently tucked inside their unique collector's box. As soon you remove it from the box, you'll nd the truly iconic Ford GT in all its glory in either a stunning metallic blue, or metallic red. Further details such as the well detailed gear lever panel are not only listed on the next page, but can also be reviewed in the pictures below.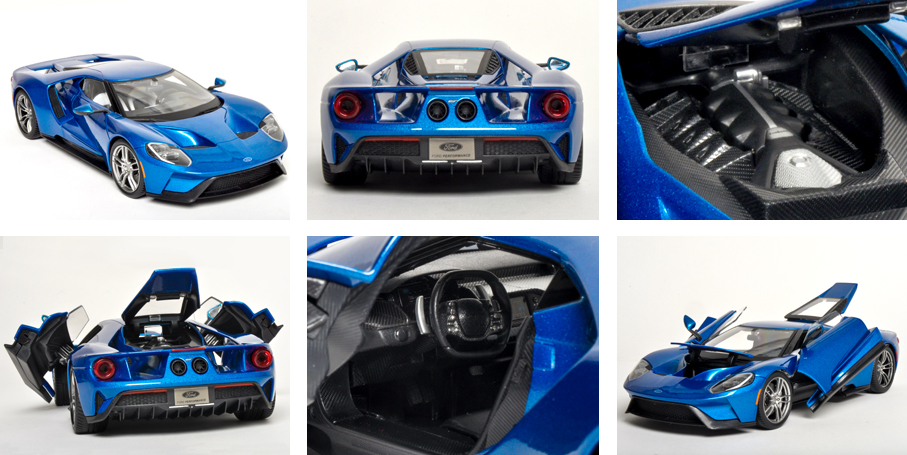 Ford GT Exclusive Features
New black coloring on the front light and cover
New red coloring on the rear lamp
Additional black coloring on the front hood 's hinge
Detailed two-tone interior
Highly detailed dashboard
Decorated inner door
Higher attention to detail on the top frame
Well detailed steering wheel
Addition of side windows
Decorated inner rear hood
New black coloring on the rear air-inlet
Highly detailed brake disc
Highly detailed disc caliper
Detailed seating
New silver coloring on the seat belt
Well detailed gear lever panel
,


More information and photos, including 360˚ views, can be found on their website.
About The May Cheong Group
The MAY CHEONG GROUP is a collection of affiliated companies working together to create innovative toy and replica products. The Maisto brand name was registered in 1990 by May Cheong, a vertically integrated manufacturer based in Hong Kong. The Bburago brand was acquired in 2005. MCG employs over 7,500 employees worldwide and maintains their own manufacturing facilities covering over 2,000,000 square feet. For more information, visit them at www.maisto.com, www.bburago.com, and follow them at Facebook/Bburago, Facebook/Maisto, Instagram Maisto, Instagram Bburago, Twitter/Maisto, and Twitter/Bburago.