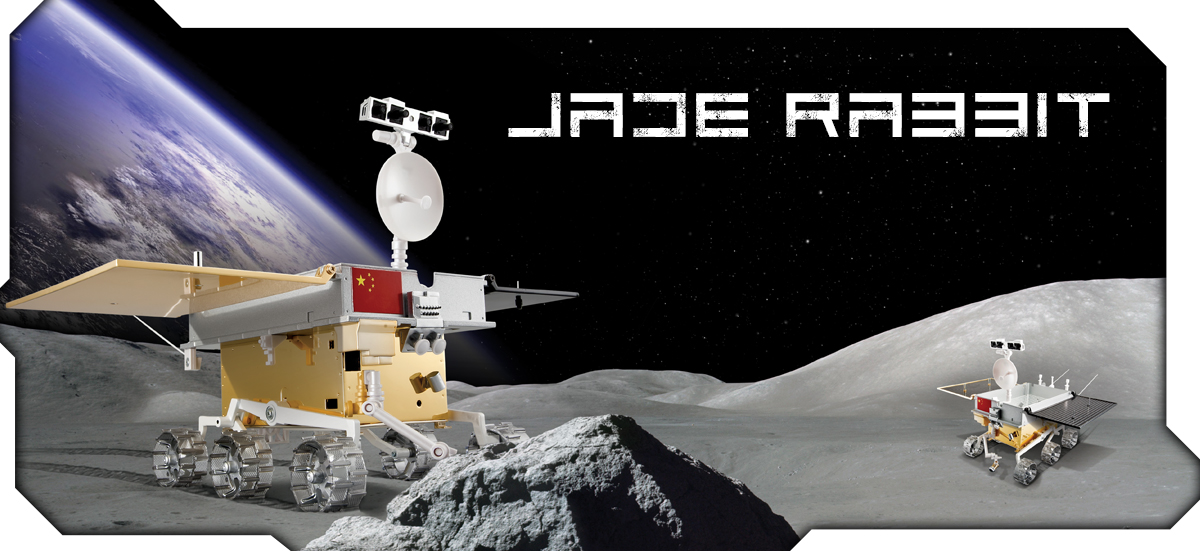 MAISTO LOOKS TO THE MOON WITH 1:8 SCALE JADE RABBIT MANUFACTURER WORKS CLOSELY WITH CLEP TO DEVELOP EXCLUSIVE REPLICA
WRITTEN BY MAISTO
HONG KONG, (APRIL 2013)
Maisto, a leading replica and radio control brand of the May Cheong Group, recently unveiled their exclusive version of Yutu, or The Jade Rabbit, the first lunar rover to be developed and deployed by the Chinese Lunar Exploration Program (CLEP). The 1:8 scale replica is the most detailed piece ever developed by MCG, and will be distributed throughout China.
The Chang¹e 3 lunar lander was launched via rockets on December 2nd. It is scheduled to land on the northern region of the moon in the middle of December, and upon landing China will become the 3rd country, after the U.S.A. and the former U.S.S.R. to successfully land a rover on the moon. The feat is especially remarkable given China¹s relatively short, 10 year space exploration history.
Last month, during a Chinese Defense Technical and Scientific Bureau news conference to announce the naming of Chang¹e 3 Lunar Rover as Jade Rabbit, the Space Technical and Scientific Company presented two sets of the 1:8 scale Jade Rabbit to the Beijing Planetarium. The Planetarium will hold a Chang-e 3 exhibit sometime after the mission is completed, and the replica from Maisto will be part of the exhibit.
MCG worked closely with CLEP and developed three different versions of the Jade Rabbit. The first is a highly detailed 1:8 scale with opening solar panels, 6 wheels, moveable antennas and retracting transmitters, and comes beautifully packaged in a unique, collectible gift box. A second, premium collector¹s version of the 1:8 scale comes with certificates of authenticity, authorization, and quality from CLEP, various certificates of identification, has gold and silver components, and features lights and motion detected movement. The set will also include 50 mailable stamps featuring the lunar rover, and will be sold via TV programming. The third version, of which only 20 were made, is a 1:1 scale replica of the rover and will be used by the government in China for educational and promotional purpose.
About The May Cheong Group
The MAY CHEONG GROUP is a collection of affiliated companies working together to create innovative toy and replica products. The Maisto brand name was registered in 1990 by May Cheong, a vertically integrated manufacturer based in Hong Kong. The Bburago brand was acquired in 2005. MCG employs over 7,500 employees worldwide and maintains their own manufacturing facilities covering over 2,000,000 square feet. For more information, visit them at www.maisto.com, www.bburago.com, and follow them at Facebook/Bburago, Facebook/Maisto, Instagram Maisto, Instagram Bburago, Twitter/Maisto, and Twitter/Bburago.